MKC celebrates the 12th edition of Zdravo Mladi festival
11 Aug 2022
Image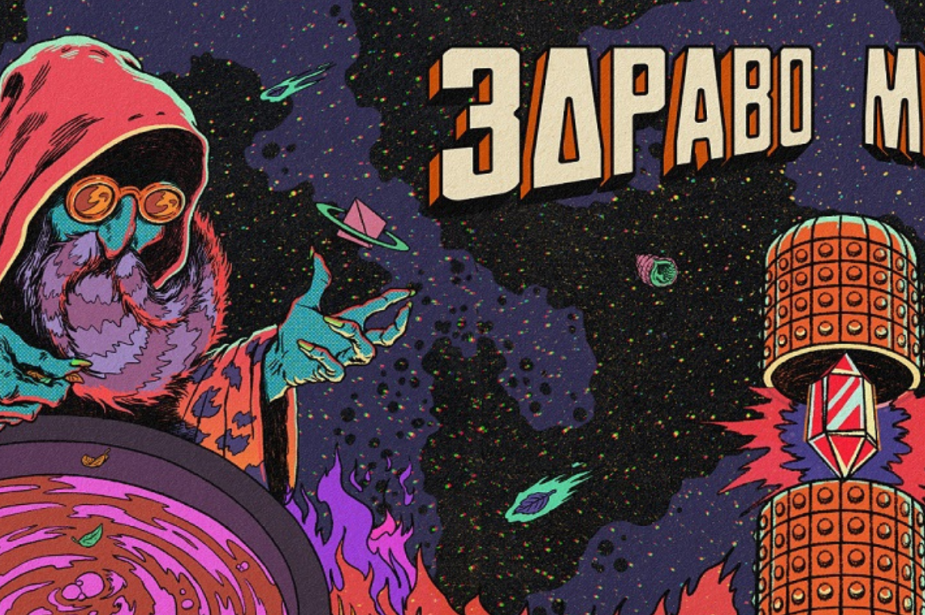 On 3 September, MKC, our venue in North Macedonia, will be hosting the 12th edition of its Zdravo Mladi festival.
For the occasion, they have prepared a diverse programme featuring local acts but also great artists from all around Europe. This year, the line-up include not one, not two, but five Liveurope-supported acts from Serbia, Georgia, Croatia, Slovenia and Ukraine. Ranging from garage rock to electronic music, Zdravo Mladi's 12th edition promises a journey through Europe's musical and cultural diversity.
Check out the full programme.
About Rush to Relax
Rush to Relax is a unique band coming straight from Ljubljana, Slovenia. The exciting composition of Damjan Manevski are modeled under the strong influence of the international rock and roll heritage in every form. As he himself says, Rush to Relax is a band composed of several other disbanded bands. Their music is often melodic, but unpolished. At times it may sound like a layered sound, while at times only the simple riff or sequence is important to capture the most essential DIY echo.
About Porto Morto
The transition is almost over. Several years ago, Porto Morto were a promising DIY artist from Zagreb, Croatia with the self-released debut album on Bandcamp, and a small local fan base. Right now the great single and video Čekam ih' (I'm Waiting for Them) reveals much more than just the first taste of the forthcoming third studio album Portopop. Porto Morto is now ready to move to the main stage, and could be the leading creative force of Croatian alternative music for a long time. The next Porto Morto single 'Vrijeme je za chill' (It's Time for Chill) will be released in June followed by their album 'Portopop', out this autumn.
About Sitzpinker
Sitzpinker is a four-piece band from Belgrade, Serbia who released their debut EP  "Podlo poštovanje" (Despicable Respect) in 2018. With the singles "Da li", "Sudan" and "Mustang", Sitzpinker announced their first album in collaboration with Pop Depression/Kišobran collective. Sitzpinker's music is the sound of New Belgrade, indie garage rock with hints of shoegaze and psychedelia. Their debut album is expected in the second half of 2022.
About Tamada
Lasha Chapel is a Georgian refugee from Abchasia who grew up in Tbilisi. After ten years of playing rock 'n' roll, Lasha Chapel turned to electronic music in 2015, which brought him to Berlin, where he faced competition in this pulsing hub of electronic music. Swirling between the worlds of electronic music and old Georgian tradition, Tamada takes his name from the toast master and table host at any Georgian feast. This unique artist mixes many musical directions, acoustic as well as electronic and traditional Georgian music.
About ШТАДТ (STADT)
Standing on the verge of chaos, the Ukrainian EBM/darkwave project STADT is the artist's reaction to rapidly changing conditions, environments and people around him. Taking his performance to maximum tension, STADT introduces the audience into a state of hypnosis, showing abstract images of his hatred of himself, of the secret corners of his persona and the attempt to escape from his oppressive thirst.