Liveurope to continue boosting the circulation of new European artists for the next three years
15 Jun 2022
Image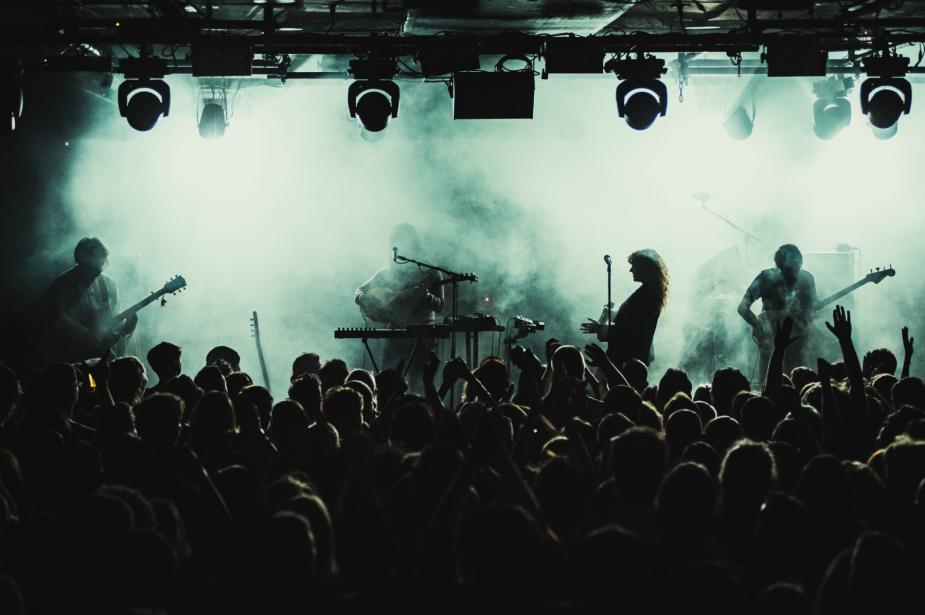 Norbert Marossy
Altin Gun's concert at A38, 9 Feb 2020
We are proud to announce today that Liveurope has been selected for EU funding for the third consecutive time and will continue boosting the circulation of new European talent for the next three years. With an increased budget and 5 new venues, we aim to play a crucial role in the live music sector's ongoing recovery post-covid. Since 2014, nearly 3000 artists have benefited from our support including now established names such as Christine and the Queens (FR), Rosalía (ES) and MØ (DK). Read on to discover what is next for our platform!
Scaling up a successful model
Established in 2014 with funding from the European Union, Liveurope supports top music venues across the continent to book more promising European artists. Through a highly efficient and progressive bonus mechanism, we distribute grants to our members in proportion to the amount of young European artists they book. On average, this model has helped the venues book 63% more emerging European non-national acts than before joining the platform (see key figures below).
"Liveurope has changed our programming approaches and gave our audiences access to new acts they might not have discovered otherwise" – Matjaz Mancek, head of music at Kino Siska (SI)
In 2022, we are entering a new phase with an annual grant increase of 40% (from €500,000 per year for 2014-2021 to €700,000 for 2022-2024) and the inclusion of 5 new venues (from 15 to 20 full members). With a total grant of €2.1m for three years, we aim to play an active role in the ongoing recovery of the live music sector post-pandemic. "After these difficult years for our sector, we're proud to continue growing our European collaboration and support more venues boost their European programming. Through this, we hope to help them present more European music diversity to their audiences" adds Elise Phamgia, Liveurope's coordinator
New priorities  
We are also introducing new priorities and activities to further strengthen our impact on the sector and the promotion of European diversity. The platform will actively engage on urgent societal topics such as ecology and gender balance, fostering cross-border discussions among the members and coming up with concrete tools to tackle them. The upcoming editions of the flagship Liveurope rotating festival will be enhanced with the inclusion of training and coaching sessions to further support artists in the development of their careers. 
"Liveurope is a key partner in our shared efforts to give emerging artists the opportunity to go on stage, and to meet and develop their audiences across Europe" - Mariya Gabriel, European Commissioner for Innovation, Research, Culture, Education and Youth
Liveurope in key figures
+2900 concerts with new European talent supported in 7 years, including now established names such as Christine and the Queens (FR), Rosalía (ES) and MØ (DK)
63% increase in the number of emerging European non-national artists booked per venue on average pre-covid
66% increase in the number of artists nationalities booked by the venues in total 
30% increase in the circulation of non-English repertoire
40% annual grant increase (from €500,000 per year for 2014-2021 to €700,000 for 2022-2024)
54% increase in the number of full members since 2014 (from 13 to 20)
See Liveurope's 7-year report for more insights: impact.liveurope.eu