Safer spaces: an interview with Luke Teetsov-Faulkner, founder of Sveta (EE)
25 Oct 2022
Image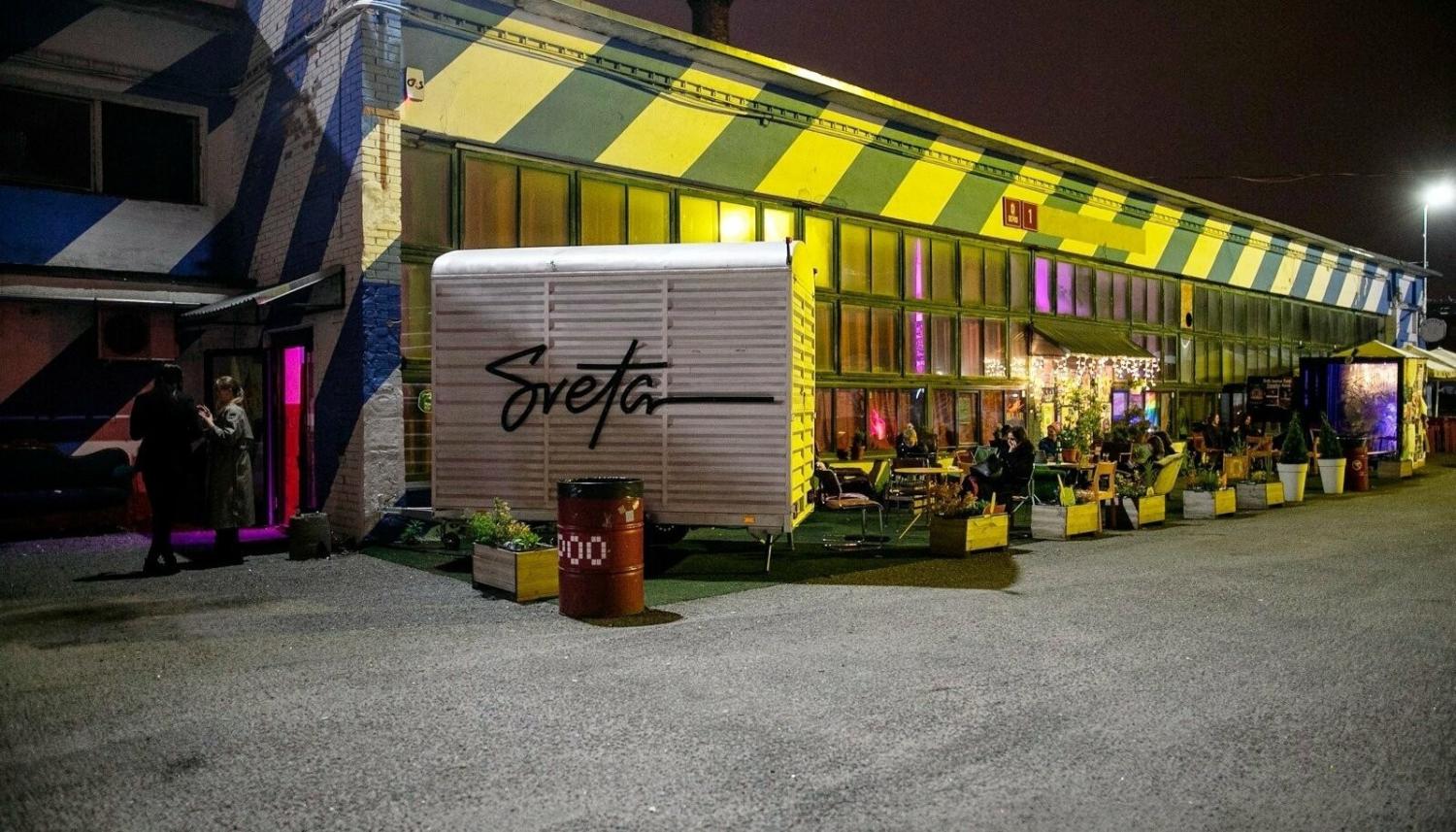 Nicole Ginelli
Picture of Sveta's façade
How can music venues become safer spaces for all visitors? 
To answer this question, we talked with three different Liveurope venues to get their perspective on the topic and hear the solutions they found to ensure everyone can enjoy a great gig.
At Sveta, drag events share the stage with metal shows and DJ nights. Sveta's founder Luke Teetsov-Faulkner talked to us about how the diverse programme of the venue influenced their work on safer spaces as well as the new challenges brought on by the current geopolitical context.
Check out the other interviews with Paula Poštolková, Head of Cultural Program & Booking at Nová Cvernovka (SK), and Naiara Lasa, Artistic Director of Sala Apolo (ES).
What kind of actions do you have in place to make Sveta a safer space?
It's a constantly evolving process, and we've implemented several policies. Internally, we try our best to employ a diversity of people in terms of gender identity, sexual orientation, origin and so on.
Our security and bar staff have been trained on how to speak and approach people and deal with numerous situations. I felt that an essential point was how we've been working with the security company. They have really set the tone in how they speak to people or welcome them. They've also become very good at sensing body language and politely telling people off.
We are also at the last stage of introducing Night Angels in the venue. They will be two independently trained individuals who will oversee people's condition and be there for assistance if anyone needs them in an informal way and with no links to police or security. We also have some elements of signage as well as unisex toilets, which are small things that encourage people to be themselves and that don't separate them into categories. 
But I think that one of the main reasons we're a safer space is not by the things we've enforced but by the people who come to our venue. If there's a problem, we want to make sure that people feel comfortable enough to speak to our staff and raise the issue with the person at hand. So, I think it's about creating the right environment for people to feel like they can express their concerns.
Have you worked with organisations on this topic?
We work very closely with the Estonian LBGTQ+ society and do events with queer groups. We have also worked with organisations working on mental health. They have given talks and training sessions on how to understand people's behaviours. 
Since we're quite a close-knit community, people are really open to tackling these kinds of issues.
Does it impact our programming or the audience that you attract?
The only impact it's had has been positive, and often in ways we didn't expect. For example, we've been contacted by several agencies dealing with queer artists, and they somehow found out that we're a place where you should come. Even if I would think that those particular artists could play in a larger venue, they've been adamant that they should come to us. 
The people who frequent the venue and the staff is also very diverse; we have queer people, trans people, men, women, Russian-speaking Estonians, people who are not from Estonia, and so on. So, by just being with them, you get the tools to know how to treat people.
I think we've had to become very sensitive to such topics because we have so many different events often crossing over in one evening. It wouldn't be uncommon for us to have a rock show on a Friday evening that ends at 10.30, and by midnight, that same room has become a full-scale queer party. The audience from one show ends up staying for the second, so you have a sort of cross-pollination of people. It's not uncommon for you to go to a gig, have a drink afterwards, and then see drag queens rocking up at the same bar. You have a conversation, and before you know it, the taboos have been broken down without anyone telling you what to do. So I guess rather than telling people how to act, people have learned how to act.
Image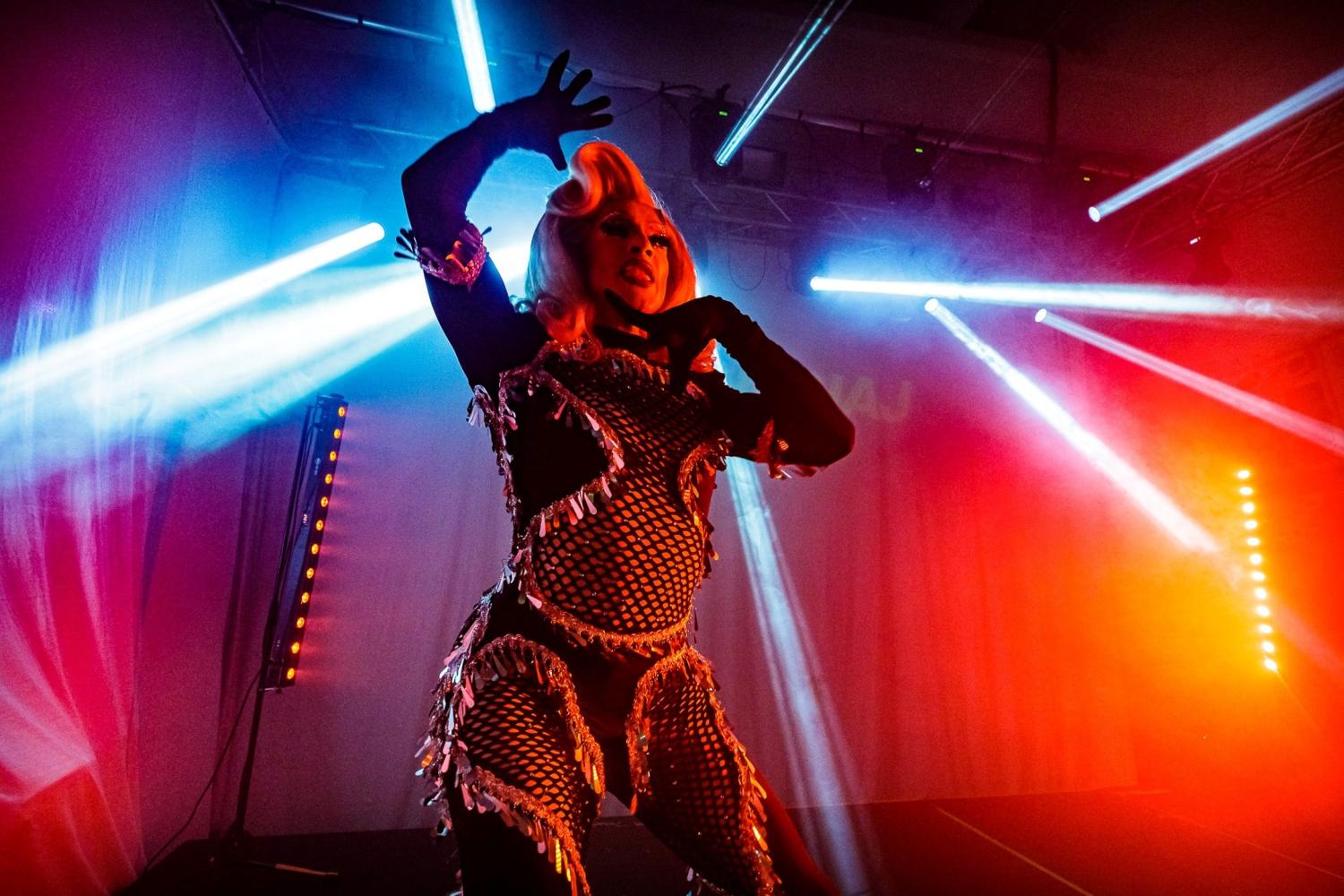 Tanel Tero
Keta Minaj @Sveta, 8 Jul. 2022
Liveurope members are iconic venues that offer a great environment to host a diversity of artists. This implies good technical conditions, of course, but it's also about how they are welcomed. How do you make sure that the artists that come to Sveta feel safe?
I think we've been identified as a safer space by queer agencies, for example, because of how we treat the artists. Coming to a foreign country, they have no idea what to expect, so we pick them up from the airport, chaperone them and give them the right kind of environment where they feel safe to perform. For us, it's just about being respectful.
And as a member of the audience, what will I see in Sveta that will let me know it's a safer space? 
We have artwork, flag representation, and signage in the bathroom and around the venue to explain to people what to do in certain situations. At the venue's entrance, we declare that we are a safer space and that certain things will not be tolerated. But we keep it nice and subtle. You don't have to be in our place very long to understand the DNA of the place
We just want everyone to feel safe, it's not just about minorities; it's everybody.
Image
Poster from the City of Tallinn
What have you learned so far? And what do you think can be improved for the future?
In the last six months, since we have a large population of Russian-speaking Estonians, we've had to deal with the implications of the war and being at the border of Russia. That was something that wasn't on our doorstep before, but now it's become a very critical conversation. We have to figure out how to navigate the opinion of people and the fact that we have audiences who speak Russian with each other, so this is a new challenge.
I think the idea of having a safe space is a constant evolution. And I'm constantly informed about one thing or another. Tackling the idea of a safer space as a project with an end is naïve thinking; it has to be a state of mind. You have to take it on board, invest time and money and have it as a component of what you're about. 
We have people who govern this specific topic in our venue and constantly give us feedback. They observe how the evening goes and let us know what we could do better. We've had instances where our staff have misgendered people, and we've been educated on how to correct it. It's all very interesting and it makes you grow as a person. More often than never, people are happy to learn and become better. 
If you're in the industry of creating good memories and moments, that's a very normal thing to do.