Introducing Ukrainian rapper and songwriter Alyona Alyona (UA): an interview by Blå (NO)
05 Nov 2021
Image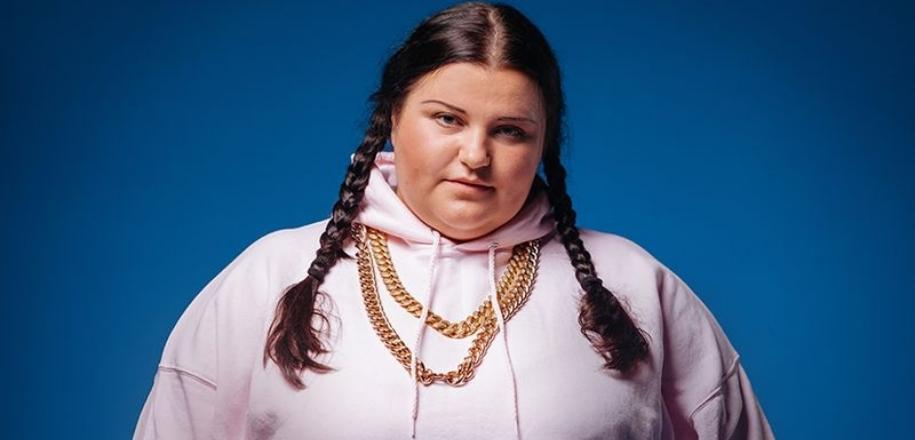 There are many reasons why Ukrainian rapper Alyona Alyona has experienced a breakthrough in recent years, with increasing listenership, placement on Forbes' "30 under 30" list, viral video hits and acclaimed albums. It's about talent, humour and charisma. But her choice to rap in Ukrainian is also very significant in her home country. Up-and-coming European artists playing concerts in Norway have been sadly lacking in the last year-and-a-half, understandably enough. So when they got a visit from abroad, Blå's self-appointed music journalist felt the responsibility to have a good old-fashioned chat!
Hi Alyona! Thank you for taking the time to answer some quick questions, we're really looking forward to having you here in Oslo for the Oslo World festival. Have you ever been in Oslo or Norway before? 
No I've never been to Norway or Oslo before and in the country in general, and it's a great honor for me to have the opportunity to go so far and present our Ukrainian music here, at this festival. As far as I know, this is the first time for Ukraine to perform here with it's music. And for me it's just super news and i'm happy!
Are you planning to see some shows during Oslo World this weekend? 
Yes, I have some free time just today (Thursday) when i've arrived. We have already seen the program and we're going to visit several shows in the evening.
At this year's delayed YUNA Music Award 2020 you took home awards for both Best Female Artist and Best Hip Hop Hit for your song "Gory" (Mountains), first of all, congratulations on the awards! How was 2020 for you artistically? 
Well, my 2020 started first of all with the fact that I won not the YUNA, but the Music Move Europe Awards and I've won in two nominations, and it was probably the happiest quarantine period in my life with such great news. In general, in quarantine, I spent a lot of time on myself, my health, music and social networks. Therefore, I can honestly say that I'm not only an artist, but also partly a blogger.
When we're at 2020, what impact did the pandemic have on your creativity? 
Most of the artists were very busy with their creative work, but it turned out completely different with me, because I had an album written, which we had written in Bali, and when we returned, in order to present it to the whole world, the quarantine began, respectively, I was not busy with creating something new, because the new work was ready and I started spending more time on social networks, mostly on Tik Tok and I realized I love humour so much, I really like to joke there and Tik Tok for me is no longer about music, it's more about humor.
What are your plans for the rest of the year, and moving into 2022? 
I want to start 2022 with a short break from work of about 40-60 days, a kind of retreat, I want to move away from social networks, again, to spend time with myself, my physical health and especially my mental health. I want to reboot and I think I will go somewhere far from the capital to spend time with myself, and I plan to start writing a book.
Which artists would you recommend to check out who get too little recognition? 
Ukraine is now gaining momentum in the music world. And I would highly recommend paying attention to such artists as TVORCHI, Maryna Krut, Kalush, Skofka, Odin v Kanoe, Vivien Mort, they are artists from Ukraine.
What are you expecting from your show on Friday? And what can the BLÅ & Oslo World audience look forward to? 
First of all, I want to understand how many Ukrainians are here, and who knew about me and who will come. So, I don't want to take something from here, but most of all I want to share my energy with people, to make a very big and cool show, to present them new tracks and to hang out with them.