Liveurope at Reeperbahn 2015
23 Sep 2015
Image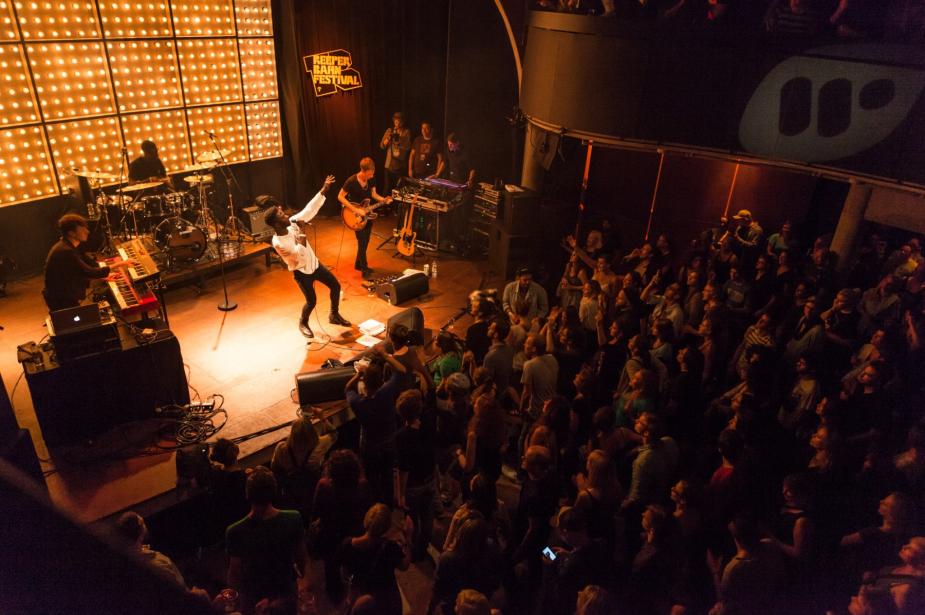 Liveurope has become an official partner of the Reeperbahn Festival 2015, one of Europe's largest professional music events hosting showcases and professional conferences. The conference, taking place in Hamburg, Germany between September 23 and 26, will host official Liveurope activities beginning with September 24th with a panel titled "Bridge to Brussels".
This panel will host Virginie Rozière, French MEP, who has dedicated a substantial amount of her career to improving the European cultural sector, Kimmo Aulake, Ministerial Advisor, Ministry of Education and Culture of Finland, Karel Bartak, Head of Culture Unit at the European Commission, and Naiara Lasa of Barcelona's Sala Apolo moderated by Liveurope coordinator, Fabien Miclet.The objective of the panel will be to discuss the potential of collaboration of the European music sector and European policy makers, shedding light on the benefits of communication between the industry and the cultural policy makers.

To celebrate the first year of its existence, on September 25th, Liveurope will hold a press conference showcasing the results of coordinating an international music venues after one year. This presentation will show the results and figures of the Liveurope members, showing the circulation of emerging artists in Europe, dedication of the venues in including more up-and-coming acts in their programming, as well as a summation of results of Liveurope's presence at some of Europe's biggest music conferences. Further, the press conference will give details on plans for the future of the platform, including aspirations for the expansion of the memberships and ideas for the improvement of the mechanism. This event will be immediately followed by a networking drink for the attendees, where everyone present can personally meet with the members of the platform.
The Reeperbahn festival is Germany's largest music showcase and professional conference, hosting over 600 wide-ranging events in over 70 venues featuring international music newcomers, also serving as a business platform for companies and organisations in the international music and digital industries. The festival is one of three most important music industry platforms in Europe and the indicator for the progress of the international music culture and creative industries. More than 30,000 visitors are expected to attend the 2015 Reeperbahn Festival this September.
Schedule of Activities: 
Thursday, September 24th, 15:00
Board Room, Arcotel Onyx
Friday, September 25th, 15:00
Suite 616, Arcotel Onyx
Friday, September 25th, 16:00
Reeperbahn Festival Lounge, Arcotel Onyx
Cover Photo Credit: © Nina Zimmerman