Liveurope 2014 - 2021: an evaluation by On The Move
29 Apr 2021
Image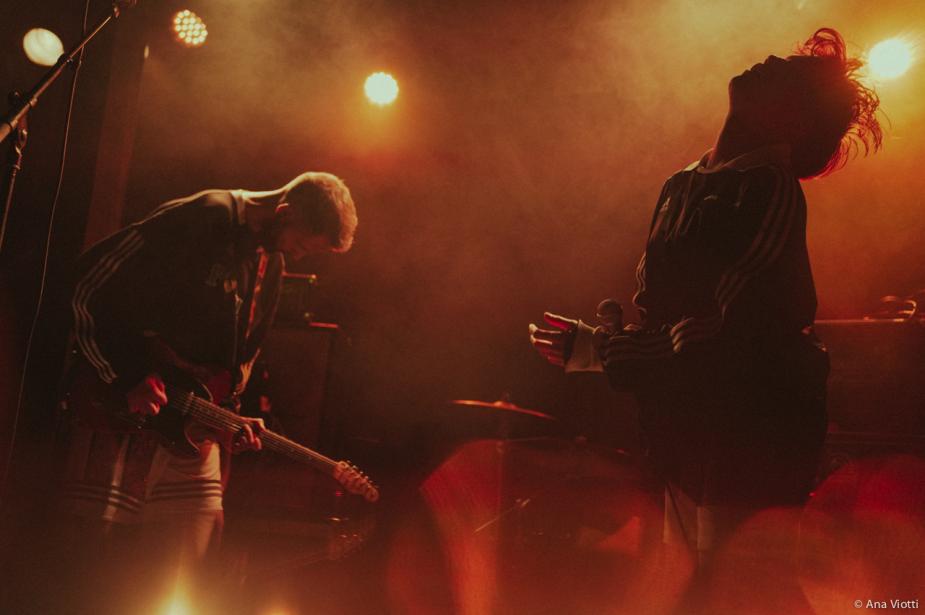 Liveurope has commissioned On the Move, the cultural mobility information network, to undertake a study to analyse the platform's ecosystem and its related membership and examine to what extent it complies with, enriches and could also further explore the overall European public policy in music. To execute this task, On the Move teamed up with The Green Room, an organisation specialised in the ecological transition of the music sector. The final report and public summary have been edited by Judith Staines.
The short-term evaluation took place between January and March 2021. It encompassed a background research through a review of documents provided by Liveurope (internal documents, available statistics and data gathered by Liveurope since 2014, etc.), a focus group with the platform members, and a series of interviews with members and key stakeholders.
The following sections summarise the main findings of the study.
Liveurope in a nutshell 
Liveurope is the first pan-European initiative supporting concert venues in their work to promote emerging European music.  The key mission of Liveurope is to give incentives to concert venues to promote the circulation of emerging European artists through a bonus mechanism and a European quality label. Launched in 2014, the platform is now recognised as an example of good practice to address the challenges of the live music sector in Europe.
As of March 2021, the Liveurope platform has 21 members, high-quality music venues across Europe.
Image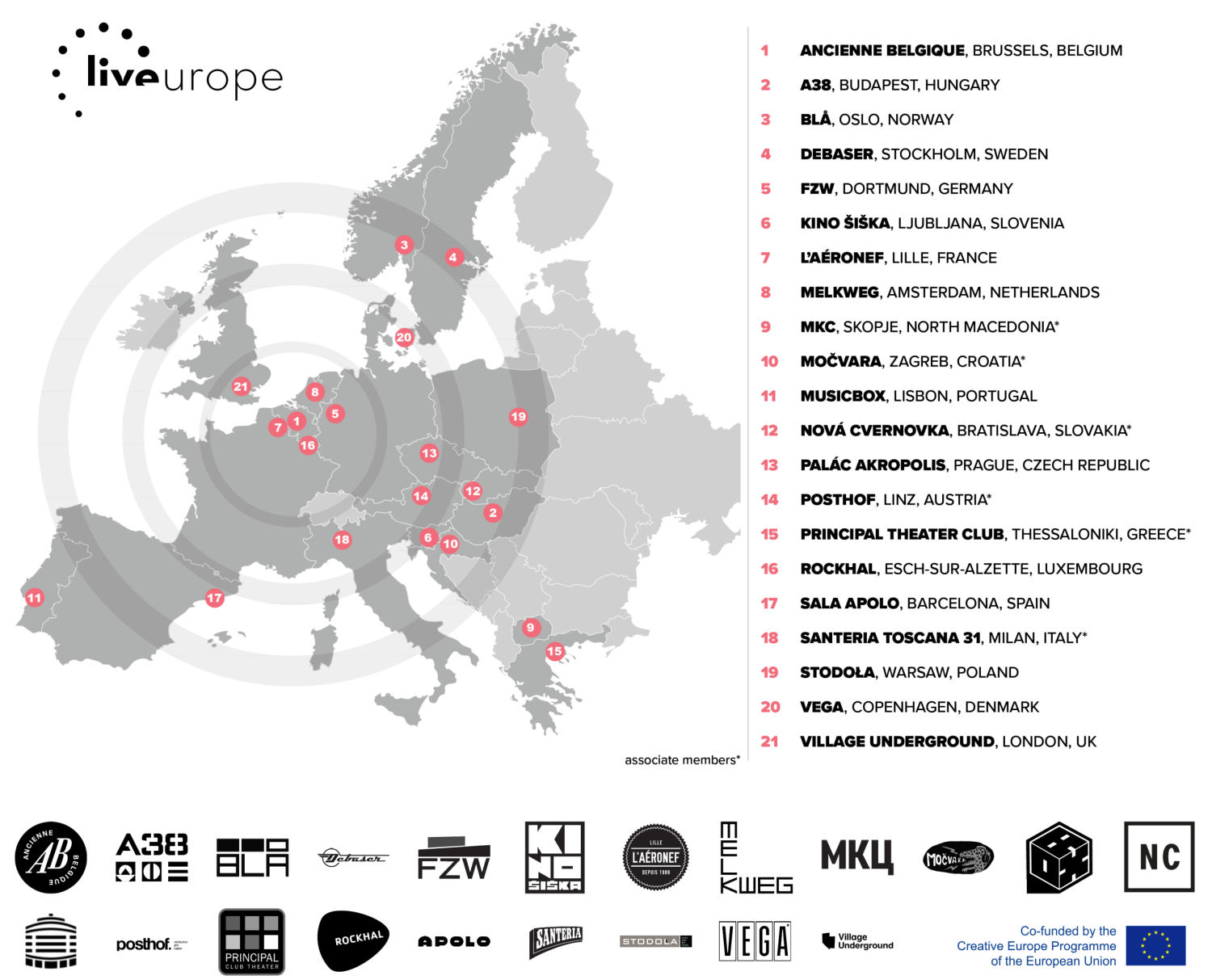 Liveurope was one of the first initiatives co-funded by the EU under the Creative Europe Platforms programme. This scheme works through a cascade funding method which allows the main beneficiary to distribute support to platform members based on pre-established conditions defined in the grant agreement. This led to the creation of the Liveurope bonus mechanism, which provides financial incentives to its venue members to encourage them to organise a greater proportion of shows with emerging European artists.
"To be able to come and play in some of the best venues in Europe for my first album is amazing. If it weren't for that kind of support, you just wouldn't be able to do it." (artist interview)
Image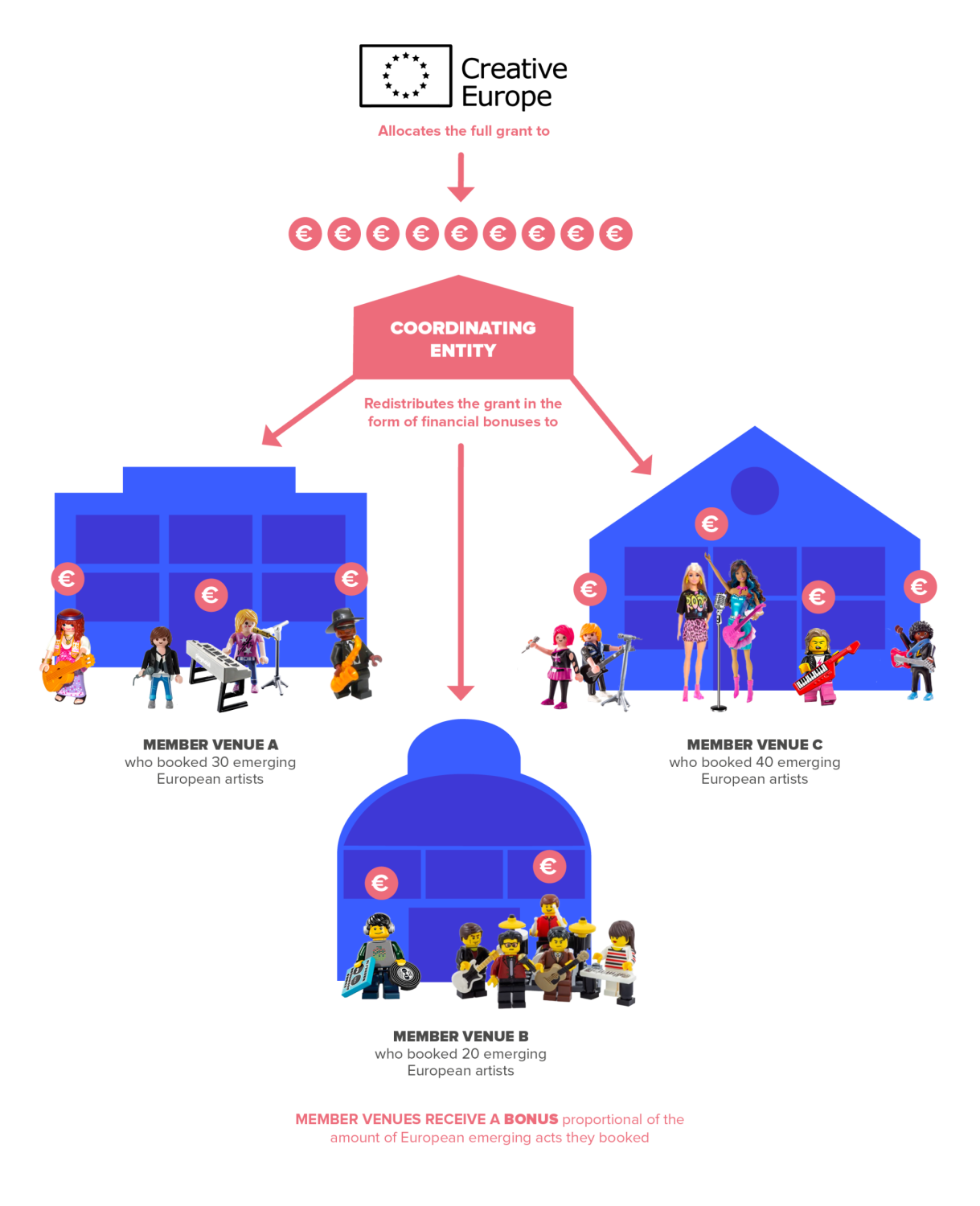 Key findings
Liveurope's core DNA comprises:
A unique scheme
A simple and efficient tool
A fair and equal system
It allows risk-taking for programming venues
It boosts diversity in terms of the countries of origin of the artists
It increases the language diversity offer of the programmed live music
The platform is based on a strong network of European music venues
Professional learning, networking, exchange and peer-to-peer support underpins the scheme
"As a peripheral country, it is sometimes difficult to have artists travel here but the system is equal for everybody and it is very easy to audit. For the artists … this is for them to get visibility, opportunities, network, contacts through our venues." (member interview)
An ingenious bonus mechanism that boosts Europe's diversity
The study finds clear evidence of the growth of the platform since 2014, with a corresponding increase in the diversity of live music presented in member venues supported by Liveurope.
The network also provides direct and indirect access to information and exchanges of best practices which enables the members to learn. Through bilateral and group exchanges,  they get a better understanding of how other venues work, of different economic models, approaches and contexts that prevail in live music venues in Europe. Ultimately, this increased capacity leads to an improvement in the venues' impact-oriented professional work. 
"Being able to talk to other venues especially during this last pandemic year, to be able to have this support system by talking to people and venues that are going through the exact same situation with the exact same job and the concerns that they have has been crucial to some of us and very important". (focus group)
"Liveurope could support other venues outside the platform. This way of allocating grants can be beneficial to the recovery of the live music sector in the longer term at the EU level." (focus group)
Areas to further develop
The scope and need to expand the network, in order to increase representation across Europe and to support more venues, artists and audience development
Communications strategies
Transparency of selection processes of the artists
Audience development
Collaboration with other networks and organisations on advocacy actions (particularly in relation to transversal topics such as gender balance, environmental sustainability)
More extensive data collection system
Deep mobility: a longer, more sustainable process of engagement with artists, alongside optimisation of touring schedules for environmental sustainability.
Policy recommendations
There is a strong need for this type of platform and re-granting system for the music sector; the bonus mechanism is a well-developed system that can be adapted as a transferable model to other labels and structures in the sector.
Increasing the existing funding is required to further boost diversity in the live performance sector in Europe.
There is a need for offer-led opportunities linked to music career management and professionalisation of emerging musicians
"Helping emerging artists to build experience outside their home country and learn about all aspects of cross-border mobility is crucial in professionalising careers. For that purpose, the more possibilities and chances are offered, the better equipped they are to internationalise their careers." (stakeholder interview)