Backstage with Thomas Azier (NL)
10 February 2017
Image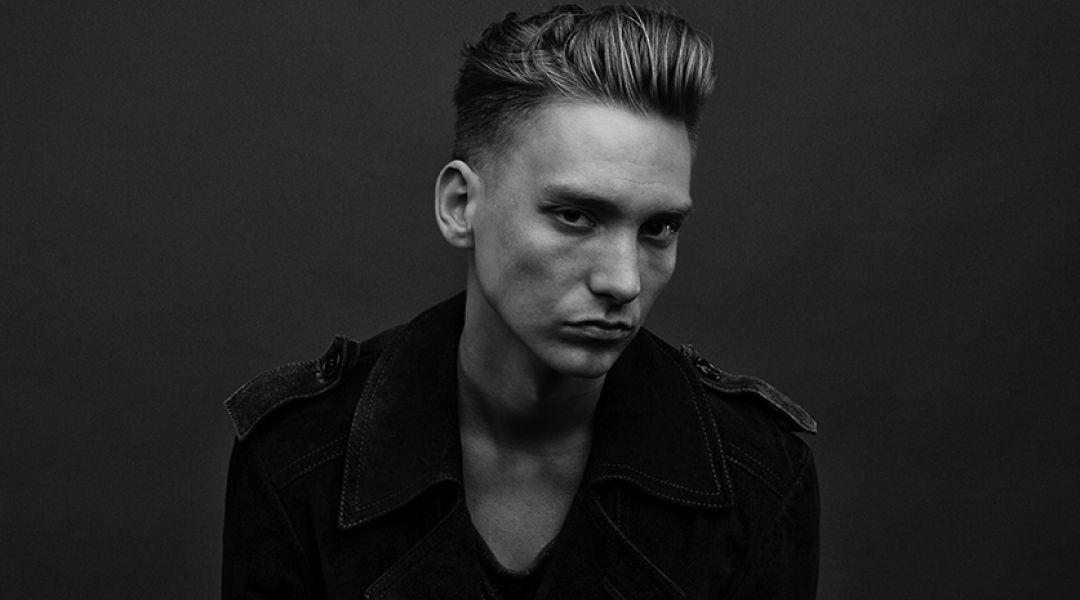 Thomas Azier took over Ancienne Belgique for a sold out show last Tuesday. Originally from the Netherlands, he made the move to Berlin, at 19 where he composed his EP trilogy Hylas and started to get recognition among the general audience, counting Woodkid and Stromaé to guide him along the way. He now lives in Paris and tagged along an almost exclusively French crew on his European tour.  Thomas Azier sat down with us to answer a few questions before the show.
First Berlin, now Paris… Is there any other city that you'd fancy spend a bit of time in?  
To be honest, Brussels is a city that I really like. There are a lot people I know that are moving here from Berlin, Amsterdam or Paris. I also enjoy Antwerp – I like to go there at weekends.
Has moving from one place to another had a big impact on your music?
I personally like it because you get inspired by different people in different cities. If you go to Paris or Berlin, they're sometimes opposite in culture, even though they're quite close to each other. Music-wise, speaking English and learning different languages is really handy because you find your own way to say things in English. You make up your own words and you're combining sayings from various countries.
You often mention that you try to differentiate yourself from the music scene in the UK and in the US that people are trying to copy too much sometimes.  But what are the assets of the European music scene?
This is one of my biggest points. I'm not militant about it but I just feel happy and proud to make music from what I call my own holy trinity, i.e. Holland-Germany-France. I think we have such a rich history.
Between Germany, its minimalism, its electronic music, and the beautiful song-writing of France & Belgium with its very romantic and big melodies. Big voices come from there. And in Holland there's this clearness, directedness that I like. So I'm combining all of this.
Growing up in the Netherlands, everybody was copying the UK and that was bothering me a bit so I'm trying to find my own thing. 
How would you see the European music scene evolve in 10 years, then?
I think it's still hard for European bands because everything is still run from the UK and the US and most blogs & websites come from there.
What I really miss right now is big male voices. There's a lot of strong female voices but a lot of guys sound a little bit like James Blake. We already have one and I don't think we need many of them.
Personally I'm a little bored lately music-wise. Electronic music became a little bit saturated so I'm personally looking for more content. Except of going bigger in production I go bigger in song-writing. In the flesh and bones of music instead of the skin.
Do you think electronic music is dead?
For me the whole question of "electronic vs. acoustic" became super irrelevant because you don't know any more what's what. What matters is that music comes with a good melody and that there's more than just production – not just a golden box and when you open it, and it's empty. You can go back to the song, rediscover things. Even in production, it should always be a combination of things.  
The technology today makes it so that everybody can create something anywhere. It's very interesting but it sometimes made it a bit generic as well.
For this record, I really started on the piano to find something that I already really liked, so the production was just there to help the song instead of the other way around.
First time you came to Ancienne Belgique as a support act for Stromaé – What is it like to come back as a main act?
I recall we had a great after party in the club where I'm playing tonight. It was a good time- I think did 35 shows with him? I don't remember exactly, but that was a really great party.
This show is organized with the support of Liveurope: do you think initiatives that help artists break borders crucial for a career?
I just love institutions and people who support European music because I think it's more and more relevant now. Especially in these times when politics is getting more national – trying to protect things. I think it's really important to unite and to be together in this. So yeah, I really support that. 
Thomas Azier's latest song Winners