Pinpilinpussies (ES) are channeling their rage into their songs: an interview by A38 (HU)
10 Nov 2021
Image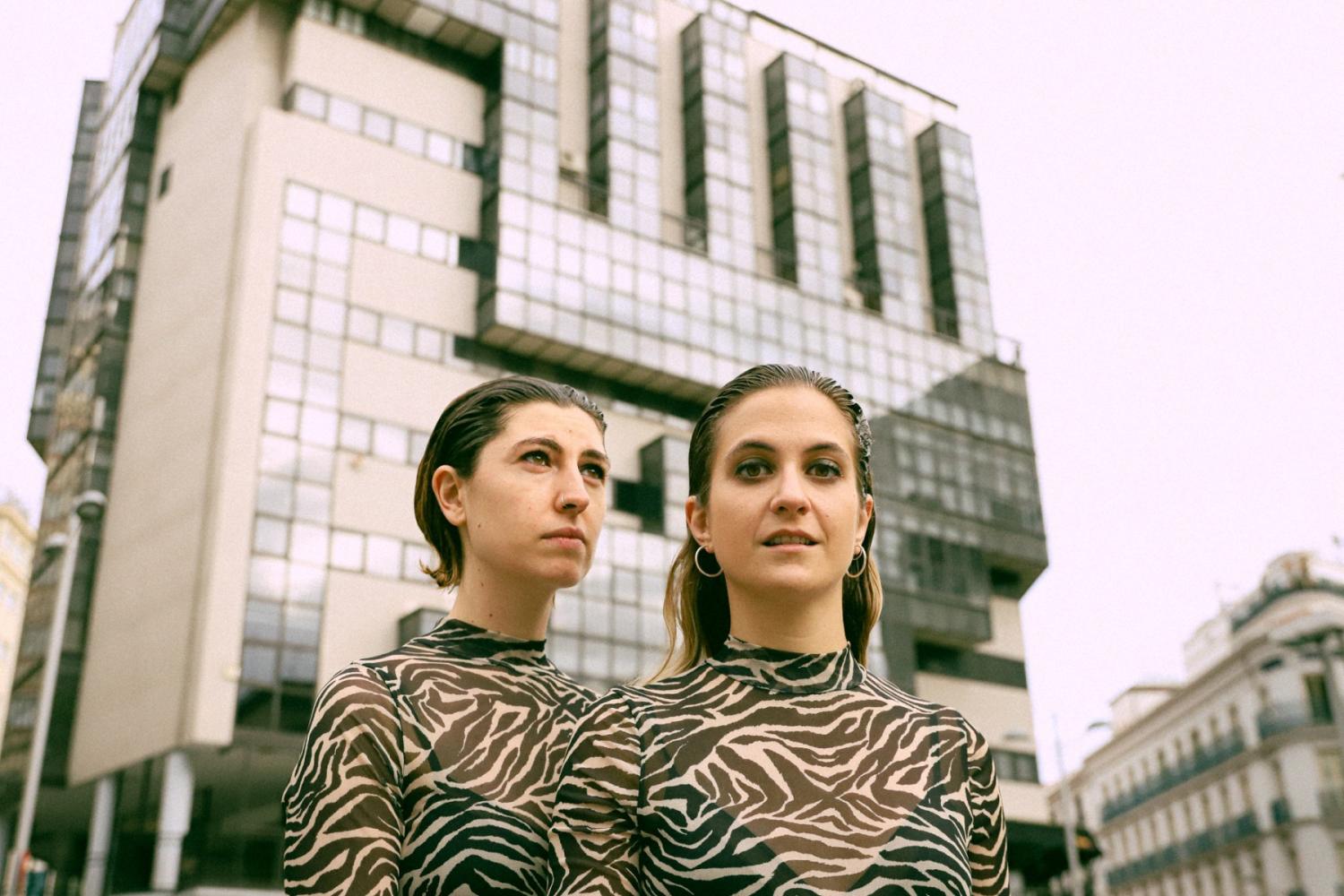 Raquel and Ane have the energy of an earthquake on stage. Their first objective is to have a good time and we have no other choice but to join them and enjoy the songs of Pinpilinpussies. The Barcelona-based duo performs at A38 with the support of Liveurope and the Institut Ramon Llull on 13 November, sharing a stage with the Hungarian Giliszta. The nine songs of their first album Fuerza 3 maintain both sincerity and rage: lyrics based on their own experiences and emotions that take reference to different genres ranging from pop to punk, from ballad to mosh pits. It is an imminent, energetic, forceful and gripping album from the very first song to the end. Raquel and Ane are very excited about their first show in Hungary – we're greeting them with a loud Ahoy! on board.
Pinpilinpussies can be described with opposites: you are a Basque-Catalan duo and you say that you're like cat and dog. How should we imagine your working relationship and dynamic? Do you usually agree on ideas or have a lot of creative debates? 
Although it might seem that these concepts are opposites, for us they are not. We work well together. Since the beginning, we understood each other perfectly in terms of playing and also in songwriting.
You are not afraid to express your opinion even if it's about social inconformity or your own feelings. What are the topics that are really close to you and easily make you write a song about them? 
We usually write songs about things that makes us angry. It's our way to channel our rage. So that's why in our songs (in some of them) we talk about sexism, gender violence, workplace bullying and other topics that make us feel angry, sad and uncomfortable.
If we could have a look at your Spotify what would we see? What are you listening to these days and why do you like them? 
We are – mostly me, Raquel – currently listening to the soundtrack of a film called Titane and also to the new record of The War On Drugs. Titane is an extremely shocking movie and its soundtrack is wonderful, mostly "Lighthouse" of Future Islands and "She's not there" by The Zombies. And then, I am huge fan of The War On Drugs. His songs are the perfect soundtrack for the fall. In the other hand, Ane is listening to the last album of Turnstile. She's a big fan. And also it became the sound track of out last road trip with the band.
You'll perform the songs of Fuerza 3 on 13 November. Tell us about the concept of your first album! Do you have any behind the scenes stories that you'd like to share with us? 
The thing is that there was no concept for this album in the beginning. Just the need to put a lot of songs together and see how they sound. Something that has changed in the creation of the second album  which we have recorded and it will be released next year. And for the bts, we recorded Fuerza 3 with Raúl Pérez, a well-known producer in Spain. His studio is based near Sevilla and we were so excited because it was a house-studio. We were kinda sleeping with the instruments and it was awesome.
What do you expect from your concert at A38? 
We are super excited about this experience as it is our first show abroad. Glad that it is in your beautiful city.
This concert is supported by Soundcat. An initiative by Institut Ramon Llull and Liveurope.