Marcus Carbon brings us to the behind the scenes of l'Aéronef (FR), Lille's music scene & Liveurope
17 November 2016
Image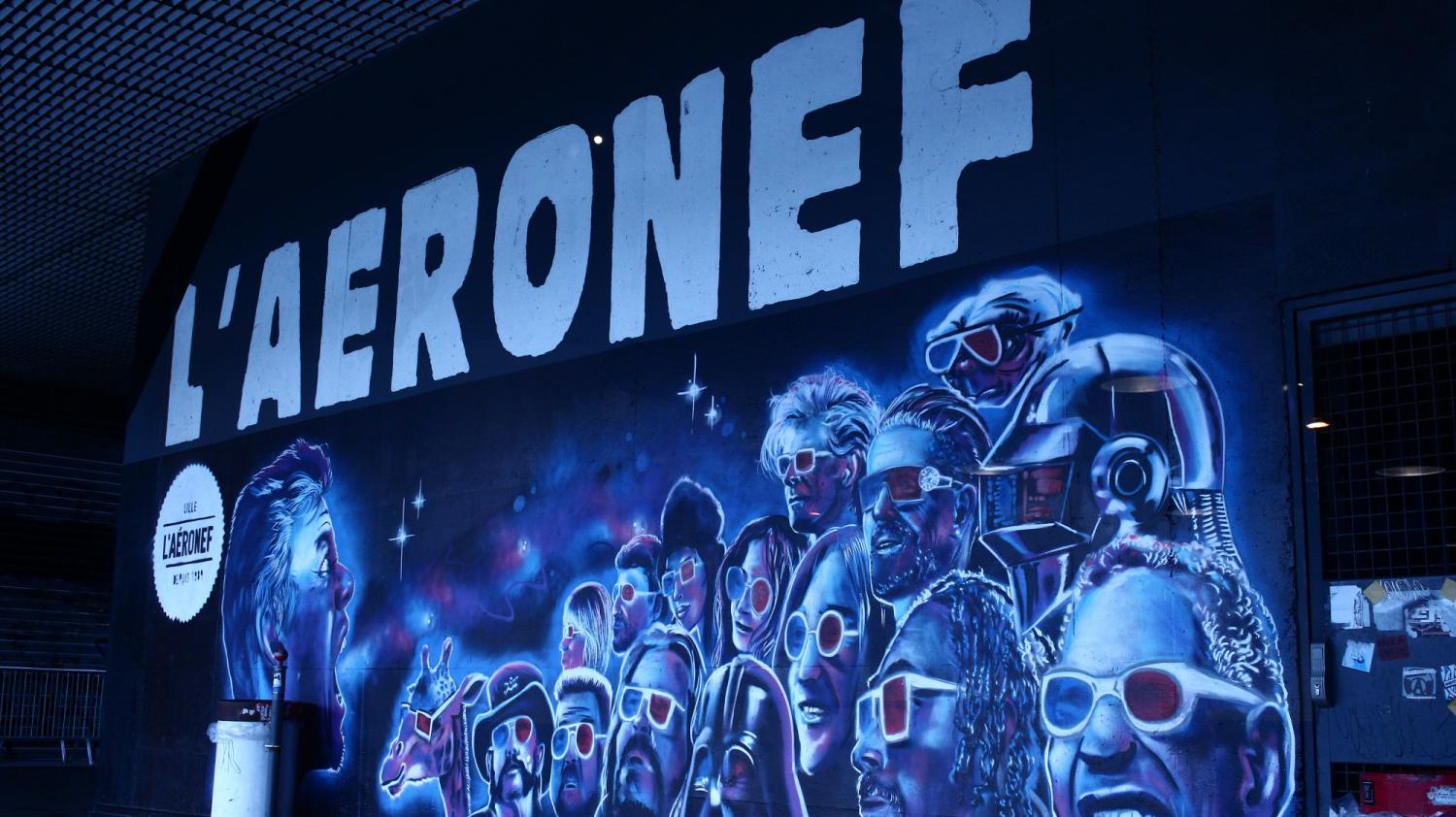 We sat down with Marcus, the beard behind Liveurope at l'Aeronef, our venue in Lille. Situated less than 80 minutes away from Paris, Brussels or London and only a few minutes away from Lille's two train stations, l'Aeronef holds a quite unique position at the center of Europe.  Lille was also named capital of culture back in 2004 and has kept up with this reputation up until then, partly thanks to its vibrant music scene.
Marcus has given us his take the local music scene, his own venue, and where Liveurope stands on this issue. 
Tell us a little about your venue…
L'Aeronef is one of the biggest venues in Lille. Our larger scene can welcome up until 2000 people, but we also have a club where we can book artists that bring less people but that will also be the artists of tomorrow. Basically we can adapt the stage according to the band, the audience and the repertoire. That's also what makes our specificity: from jazz to hardcore electro, from rock to soul music… We don't restrict ourselves with one genre or one nationality.
Talking about nationality, does Liveurope help you broaden your scope?
Liveurope helps us book bands that are not just nearby: it's easy to book English, Belgian or even German bands but hey, we're in the North of France – it's not that simple to bring artists from Spain, Portugal or Italy – Liveurope makes it easier for sure.
Lille gave rise to the band Skip the Use, the label Alpage Records as well as the production company A Gauche de La Lune… How would you characterize the local music scene?
Alpage records echoes to the electro-pop scene in Lille but there is also a great metal scene that we don't showcase enough… We try to do it more and more at l'Aero because we have some gifted artists in this repertoire.  For example, in stoner, there are a lot of bands that are renowned abroad, but not necessarily here.
La Péniche [a small music venue in Lille] is about to close, la Malterie [an organization that supports artistic experimentation] faced problems to renew its lease… Are times tough for music venues in Lille?   
The problems that la Malterie faced are quite representative: it's a great venue and it's very useful in the urban landscape in Lille – but there are few venues like them and most of them are closing even though they are at the origin of emerging bands, whether it is on the local or on the European scene. The very fact that la Malterie is in trouble asks the question of how these bands will produce themselves in front of an audience.
Is it the end of an era for the support of emerging bands?  
As for l'Aeronef, thanks to Liveurope and the relationship we have with the platform, we can propose shows with indie bands because it's not that easy to find a rather big venue than can allow itself to program that kind of bands since it's not going to reach a public of 2000 people from the first concert on. It makes it easier for us to take risks and also to remain on the cutting edge when it comes to our programmation.
What's your best Liveurope memory?
A hamburger in Warsaw… I won't comment any further. 
What would be your best Liveurope gig then?
There would be two, both involving Indian Askin, a Dutch emerging band that we saw at Europe Day this year at our partners from AB. We rushed to book them at the beginning of this season at l'Aeronef, and they blew us away once again.
Is there any other show you're excited about in the coming days?
Parcels sounds very promising. It'll be our first show with Liveurope and the support of our partner Firestone.
Liveurope is entering its third year of existence… Any thoughts about that?
It's only the beginning of a long story that helps us make connections between venues, countries and also the artists… Let's bring it on!