British Journalist Laura Snapes: 'There's still so much we can learn from how Europe does music.'
12 May 2017
Image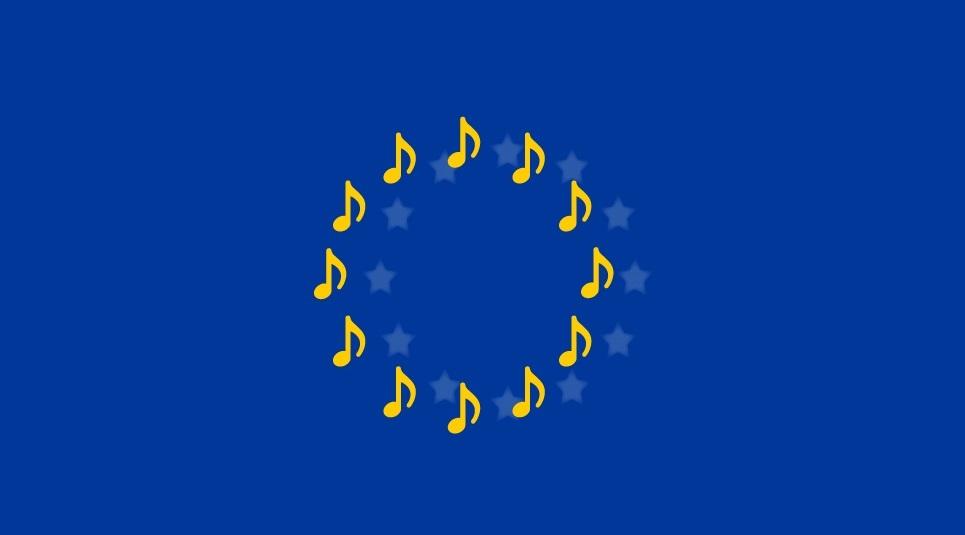 Nicole Ginelli
Laura Snapes is a London-based music journalist and editor (The Guardian, The Observer). Last year, she wrote an article in Pitchfork to discern the impact Brexit could have on the British music industry. A few months after the first referendum and a few weeks before the next 2017 snap General Election, Laura shares her take on the matter through her experiences travelling Europe.
 Last June, before the EU referendum, I wrote a report for the American music website Pitchfork about the potential effects of Brexit on the UK music industry, which was later read out in Parliament. I spoke to lots of different people from various aspects of the business, and had conversations that were even more depressing than I had imagined they might be.
Tour managers and booking agents were anxious about the possible curbing of freedom of movement, and the visas, border control and equipment carnets that might accompany such a restriction. Label heads were worried about the UK withdrawing from European copyright protections and the digital single market, given our history for favouring tech companies over intellectual property holders, while vinyl manufacturers and record shop owners feared rising imports and production costs, and predicted tough times at the counter.
None of these things have come to bear yet as we're still two years off properly leaving the European Union. But what is clear is that at the heart of each of these possible changes lies division and an ignorant disregard for music's community-building potential. I've become even more aware of this potential over the past year, as I've been trying to make the most of free movement across Europe while we still have it.
Last September, I went to Berlin for a week as part of a nameless festival staged by musicians including the National's guitarists Aaron and Bryce Dessner and Bon Iver's Justin Vernon. They'd invited over 40 artists from across the world to spend a week making new music in a disused East German radio studio complex called the Funkhaus, which was then opened up to the public that weekend. It was a week about process and collaboration, rather than the end product, and it really brought home to me that art is one of the strongest ways that we can repurpose regrettable parts of history and move on. The Funkhaus was, in the 20th century, a monument to strictly state controlled creativity and propaganda; but here was a group of people – British dancers, Icelandic conceptual artists, Venezuelan guitarists – repurposing every corner of the building in the name of totally free artistic expression, building genuine bonds.
More recently, last weekend, I was lucky to be invited to Spot festival in Aarhus, Denmark, where I watched bands from around Europe seduce curious-minded audiences. Among the burgeoning Swedish pop stars and shouty Norwegian punk bands, a performance from Turkey's Baba Zula stood out. They're a psychedelic, sometimes almost industrial band led by Murat Ertel, who gave some short, striking statements between songs. At one point he said, "We don't like borders, we don't like wars," and expressed his fear that it might be the last time that they get an opportunity like this, given the rising anti-Turkish sentiment among certain EU blocks. It was pretty heartbreaking to see.
Returning specifically to the matter of Brexit and the UK, I think there's a huge amount of arrogance at the government's attitude towards exporting music in the future, coasting on their laurels just because we've produced some of the world's biggest artists. But there's still so much we can learn from how Europe does music: your live venues are palaces compared to our crumbling toilet circuit, your funding structures are robust and fairly doled out, and you absolutely put us to shame in the Eurovision song contest, where I'm looking forward to watching you all thrash our feeble effort this weekend.
To conclude, I can't understand why anyone would want to make it hard for music to flow between nations and their people, allowing for not just creative collaborations, but the exchange of progressive social ideas. But thinking again, perhaps that's exactly why Brexit voters, right-wing politicians and opportunist hacks want to limit the spread of music across borders – because they're fully aware of just how influential a medium it really is.