Liveurope en route to Copenhagen for Above 55° & Verden Venter
01 Sep 2022
Image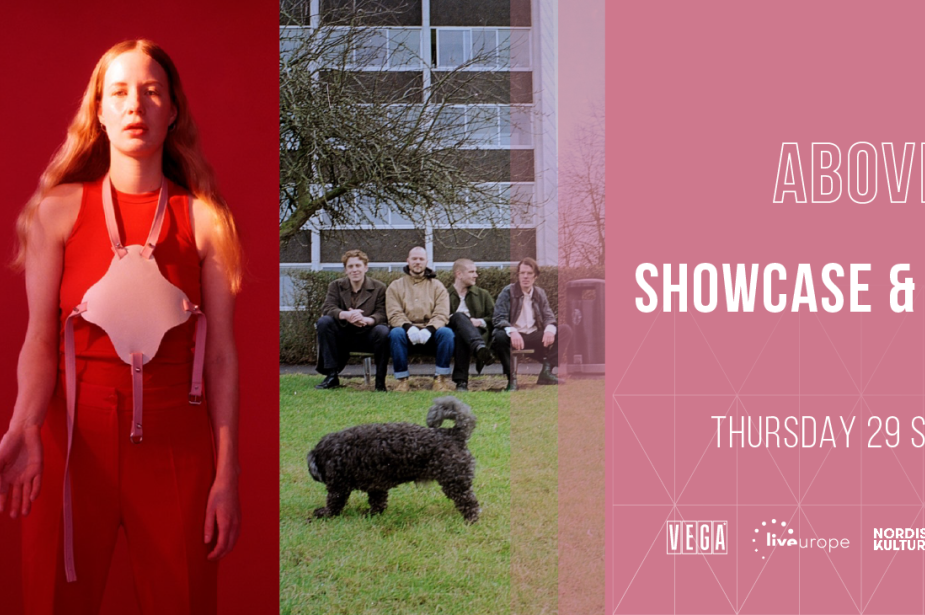 The Liveurope crew is setting sail to the Danish capital for a double bill of Nordic events happening on 29 and 30 September.
We kick off our visit to Copenhagen with speed meetings, a  conference and a mini-showcase organised in the framework of Above 55°, our initiative supported by the Nordic Culture Fund aiming at increasing the diversity of Nordic acts touring within our venues. 
The conference will give guests a glimpse into the workings of Above 55° and provide a space for Nordic artists that benefitted from Liveurope's support to share their experiences and challenges breaking into the international market. We will close off the evening with a mini-showcase featuring 3 promising Nordic acts to watch out for: the Swedish indie pop quartet Hater, Danish rock band Trader & Norwegian Copenhagen-based composer and producer Hôy La.
On the second day, we will join VEGA's What's next conference in the afternoon to learn how new technologies are shaping the future of the live music sector and the Verden Venter showcase (The World Awaits) in the evening to discover some of the hottest acts Denmark has on offer. 
Agenda
Thursday, 29 September 2022
12:30 – 16:00 activities for Liveurope venues' representatives
16:30 – 17:30 speed meetings with Nordic music professionals
17:30 – 19:30 Above 55° conference and reception
Opening speeches

Søren Merrild Staun, deputy director at the Nordisk Kulturfond
Steen Jørgensen, VEGA's CEO

Above 55° presentation by Liveurope
Q&A with Nordic artists

Paula Poštolková, Head of Program & Booking at Nová Cvernovka (SK)
Magnus Pilgaard Grønnebæk and Anders Norre Arendt from the electronic trio Farveblind (DK) 
20:00 - 23:00 Above 55° showcase @ Ideal Bar VEGA
Line-up:
Hater (SE)
Hôy La (NO/DK)
Trader (DK)
Friday, 30 September 2022
10:30 – 14:30 activities for Liveurope venues' representatives
13:00 – 16:00 What's next conference
20.00 – 23.30 Verden Venter showcase (The World Awaits) @ Store VEGA
Line up:
Scarlet Pleasure (DK)
Brimheim (DK/FO)
Dopha (DK)
Julie Pavon (DK)