CANCELLED: Liveurope Festival's 4th edition will take place in Prague between 7 & 8 December
07 Nov 2021
Image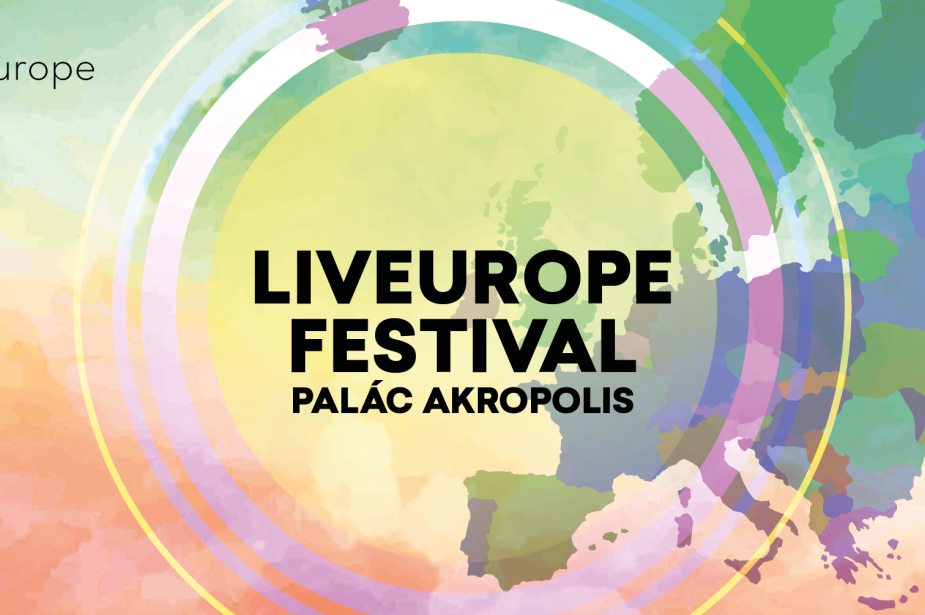 CANCELLED: due to the reinforcement of COVID-19 restrictions in Czechia and Europe, we have no other solution but to cancel the upcoming Liveurope Festival in Prague. We would like to give a special thanks to the team of Palác Akropolis for all the work and energy they put into the preparation of the event so far. A big thanks is also in order to all artists and conference speakers who we hope will be able to join us in a future edition. 
The long-awaited Liveurope Festival is back with the next real-life edition taking place in Prague between 7 and 8 December. Hosted by Palác Akropolis, the festival will bring together all Liveurope venues, local music professionals and audiences for concerts with promising artists, discussions on burning topics for the sector, networking moments and more. Check the schedule of the activities open to the general public below:
Concerts: promising European acts take over Palác Akropolis
A total of 11 promising acts representing 8 European nationalities will be taking over Palác Akropolis' three stages for a very special night full of musical discoveries.
The line-up features Aiko (CZ), Amelie Siba (CZ), BadFocus (CZ), Black Sea Dahu (CH), Bratři (CZ), Horsy (PL), Lash & Grey (SK), Los Sara Fontan (ES), Orange Dream (FR), Дeva (Deva) (HU), YĪN YĪN (NL). Timetable and tickets are available on Palác Akropolis' website.
Presentation on Liveurope and conversation with our venues and Liveurope-supported artists
Do you want to get a 360-degree view of our work at Liveurope? Curious about what we achieved in the past 7 years? Or perhaps you want to hear our plans for the future first-hand? Join us for an informative presentation of the platform followed by a conversation with the Liveurope venues and artists that toured with our support.
Keynote speeches: 
Pavol Kukucka, EU Representation in the Czech Republic (CZ) & Magdalena Mullerova, Kreativní Evropa v České republice (CZ) 
Presentation on Liveurope: 
Elise Phamgia (BE) & Fernando Bittencourt Hersan (BE)
Conversation:
Indie-pop band Black Sea Dahu (CH), singer and songwriter Amélie Siba (CZ), Marcus Carbon, Aéronef (FR), Matjaž Manček, Kino Šiška (SI) and Petra Ludvíková, Palác Akropolis (CZ)
Moderation:
Saša Michailidis, radio presenter (CZ) 
Speed-meetings with the Liveurope bookers and lunch party
The Liveurope Festival is a unique opportunity for our bookers to dive into the music scene of the host country and get a snapshot of what it has to offer. For this reason, we will be hosting speed meetings with local music professionals to get better acquainted with the Czech scene and foster new connections. More info on how to participate will follow soon.